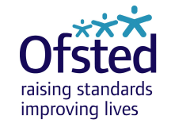 Dear Parent and Carers,
Our Ofsted inspection may feel like it happened a lifetime ago but we are now able to share the finalised copy with you. We are very proud that our Catholic schools' strengths were recognised during this inspection and I would like to publicly thank all members of staff for their hard work, professionalism and dedication which make our school a great place to learn and work. I would also like to thank you, our school community, for your ongoing support during the inspection and during these unprecedented times.
Please read the full report and see how Ofsted rate the school using this link HERE.
Thank you