The peace, joy and love of Christ is at the very heart of all that we do at The Cathedral Catholic Primary School. Through religious education and our culture of prayerfulness, charity and joy, we seek to share the Gospel with each other, the people of Lancaster and the wider world. We enjoy strong links with our Parish - The Cathedral Parish of St Peter and St Thomas More.
A link to the pages for the parish can be found here.
School of Sanctuary
In 2017, we were the first Primary school to be awarded School of Sanctuary which shows we are a community where everyone is valued, nurtured and encouraged to fulfil their God-given potential.
A Year of the Eucharist
From November 2018 to November 2019, we celebrated the Year of the Eucharist as directed by Bishop Paul Swarbrick. During this year, we focused on developing our understanding of the Eucharist through religious education and prayer and liturgy. It was wonderful to join with other schools in celebrating the Eucharist in St Peter's Cathedral during Lent and at Our Lady's Catholic College for a Eucharistic Procession on the feast of Corpus Christi.
A Year of the Word – The God Who Speaks
We are currently celebrating a Year of the Word – the God Who Speaks. The aim of this special time is 'Celebrating, Living and Sharing God's Word'. It invites us to explore the most extraordinary book ever written – the Bible. In school, we have focused on listening attentively to Scripture during prayer and liturgy and reflecting on what God may be speaking to us through it.
The Catholic life of our school is abundant in opportunities for children to learn about and experience faith, through religious education, prayer and liturgy and faith in action.
Religious Education
Through Religious Education, children learn about the Catholic Faith and how living as a follower of Jesus, impacts on all aspects of a person's life. (Click here to find out more about our RE curriculum)
Prayer & Liturgy
Prayer is at the heart of all we do at the Cathedral Catholic Primary School and we pray together in different groupings throughout the week. Our prayer follows the Church's liturgical year. We begin each week with a time of whole school prayer and reflection on the previous day's Gospel reading which informs our 'Mission of the Week'. Children are involved in preparing and leading times of prayer in class and every Wednesday, a different class leads their parents and the rest of the school in prayer.
Displays in classrooms and around school reflect the Church's seasons. Celebrations and important feasts are celebrated as a school and with the Parish at lunchtime Mass in St Peter's Cathedral which we access through a small door from our playground. We enjoy strong links with our Parish community and Father Steve and Father Chapple are regular visitors in school.
Celebrating Mass
We celebrate Mass as a school at the start of each new term, to ask for God's blessing and help in all we do. Feast Days are celebrated with the Parish at lunchtime Mass in St Peter's
Cathedral. Every term, we join with the Parish to celebrate Sunday Mass – usually on the feasts of Christ the King, Palm Sunday and at the end of the school year.
In Years 5 and 6, Fr Steve and Fr Chapple work with the children to prepare a 'Class Mass' which takes place in the classroom. This is a special time of prayer and the priests take time to explain what is happening in each part of the Mass.
Other Liturgical Celebrations
Mission Month – October
October is Mission Month at The Cathedral Catholic Primary School. We focus on the 'little things' we can do to help others, inspired by St Therese's 'Little Way of Love'. This includes our harvest collection and Rosary Day when we pray for children throughout the world.
Rosary Day
'One million children praying the Rosary' organised by Aid to the Church in Need.
Harvest Celebration
Each class leads part of our Harvest Celebration in St Peter's Cathedral, when we give thanks to God for all we have and reflect on how we can share what we have with others, particularly those in need. Last harvest, we collected tins and other food to donate to Lancaster's Olive Branch.
Parent Prayer Drop-In
Every half term, we hold our Parent Prayer Drop-In where parents are invited to stay after morning drop-off for a few minutes to light a candle and pray for their child(ren).
Baptism Celebration
In the autumn term, to enrich our RE learning about Baptism, we have a Baptism celebration in St Peter's Cathedral. We reflect on what it means to be baptised and Fr Steve and Fr Chapple explain the meaning of the signs and symbols used in Baptism.
In November we Remember
During November, we particularly remember those people we know who have died. We pray that God will take them to be with Him in heaven. Families may write down the names of people they know who have died and place them in our November Prayer Bowl outside Mrs Holt's office.
Christ the King
On the Feast of Christ the King, we join with parishioners to celebrate Sunday Mass.
Advent
We celebrate Mass as a school to mark the beginning of Advent. During Advent, everyday after lunch, children have a few minutes to 'be still' and practise silent meditation.
Key Stage One Nativity Play and Key Stage Two Christmas Carol Service
It is wonderful to join with parents and parishioners in St Peter's Cathedral to reflect on the birth of Jesus, the Son of God.
Ash Wednesday and Lent
To mark the beginning of Lent, the whole school celebrates Ash Wednesday Mass with the parish in St Peter's Cathedral. During Lent, children have many opportunities for prayer and giving as well as encouragement to 'give something up' so that Lent is a time of growing closer to Jesus and to each other in love.
Easter Reflection
Children in Years 3 and 4 lead us in reflecting on the stages of Jesus' journey to the cross from Palm Sunday to Good Friday. It is wonderful to be joined by parents and parishioners for this special time in St Peter's Cathedral.
May Procession
During May, we reflect on what we can learn from different events in Mary's life as we pray the Rosary in school. The summit of our prayer is the May Procession. We process from school to The Cathedral where Key Stage One pupils lay flowers around the statue of Mary and Key Stage 2 pupils and some parents lead us in asking Mary to pray with us for ourselves and those in need.
Year 4 Residential Visit to Castlerigg Manor, Keswick
Pupils in Year Four have the opportunity to spend 3 days at Castlerigg Manor near Keswick where they spend time learning about our faith, developing team work skills, building self-confidence and experiencing different types of prayer in a less formal setting.
First Reconciliation and Holy Communion preparation
Sacramental Preparation for Reconciliation and Holy Communion usually takes place when the children are in Year 4 and is led by the parish catechists of St Peter's Cathedral.
Adoration of the Blessed Sacrament
During the Parish 40 hours of adoration of the Blessed Sacrament, each class spends a short time of prayer in St Peter's Cathedral.
St Peter and Paul
This is always a special celebration in our school because St Peter is our patron saint. After celebrating with parents and parishioners at lunchtime Mass in The Cathedral, we return to school for a barbeque and outdoor games.
Faith in Action
Learning about the Catholic faith and spending time in prayer leads us to follow Jesus in our actions by reaching out to those in need. Our school pupil charity committee helps us all to focus on a specific fundraising project each half term. Some of these are described below: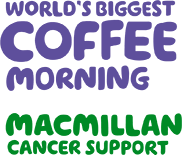 In September, we hold a coffee morning to raise money for Macmillan cancer support. It is also a great time for parents to come together for a chat early in the academic year.
The Olive Branch in Lancaster
Kerry Stephens from Lancaster's Olive Branch came to talk to Key Stage 2 about their work in supporting people in need in Lancaster. Following her visit, we collected tins and foodstuffs for our harvest collection and dropped them off at The Olive Branch.

Red Wednesday – Aid to the Church in Need
Bridget from Aid to the Church in Need came to talk to the school about Red Wednesday, showing how they are helping people throughout the world who are persecuted because of their religious beliefs. We wore red to remember these people and to reach out to them with our love and prayers.